---
Services
---
---
A simple overview of our services.
If you need to find out more please get in touch.
---
Online presence is the new shop window. We strive to offer you a complete range of website styles all built with expansion in mind. Not only do we build kick ass websites we also make them lightning fast and fully responsive regardless of what device your target market is using.
We help push your brand and company ethos to the end user and help make potential clients, actual clients.
We build websites exclusively in WordPress. The reason we love it so much is the way it is continually being kept up to date which means you get all the latest security updates and new features.
By designing in a such a fluid way your site is set to push your business to the next level.
---
3 steps to get yourself a successful website. As simple as
---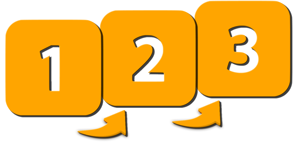 1. Design
Consultation
Initially, we discuss your project to determine what you want the site to do. For example create new leads, sell a product or make bookings. We gather information of your likes, dislikes and look at example websites.
Concept
We then start to build frameworks and visual ideas of how the site can look and how it interacts with the end user. We take into account corporate colours, logos and company ethos. The aim for this stage is to provide a clear image of how the finished site can look.
Proof
Much like paper based advertising the proof stage gives opportunity to make changes to the concepts and fine tune the layout and style. Once we agree the proofs we then move onto the agreement and sign off process.
Agreement
Once the proofs are signed off and we are all happy and have agreed all timeframes, what is required to complete the site build and confirmed the final payment schedule we sign off the paperwork and move on to exciting part of building your new website.
2. Build
Framework
The build is split into sections, initially we build out the site framework and menu systems along with all your pages and links. At this stage we also start to build the site responsively to work on mobile and tablet.
Content
Content is always extremely important to ensure that the site is giving the right message to your end user. The text is always key to ensuring the site gets good google rankings and helps getting that elusive page 1 ranking. We work closely with some expert copywriters if needed.
Preview
Once the site is built and pretty much complete we then offer you a private link to preview your site and we can start to polish the end result and make any necessary final tweaks to get your site ready for launch.
Launch
Launch day can be a day of your choice and we can also tie this in with any other advertising or promotional campaigns that you are planning to run. At launch we also index your site with all the key search engines, link the site to your social media and Launch !
3. Manage
Updates
As part of our commitment to your websites security we offer an aftercare service that takes care of all the updates that your website may need on a periodic basis. We offer various levels of service which you can swap between.
Backups
After any website is built we take a full backup which is stored remotely in the event of data loss. During the lifetime of your website there will be numerous updates, changes and additional content with blogs, products, new pages and more. We offer a service contract with additional backups.
Amendments
Websites need new content to keep up to date with current trends, offers and news without it you lose returning visitors and also lose precious rankings with search engines. Our amendment program keeps you up to date all of the time.
Tracking
Why spend hours on a website without tracking what is trending, what is working and more importantly what isn't working for you. Having full tracking of your site visitors gives you vital information to keep your site upto date and keeps you on top of your game.
We would love to work with your on your next project and see what great ideas we can come up with for your new site. Call us using the button below or send us a message on our contact page and we will call you back.
---
---
Web Design
Responsive
Secure
adsada
adsdad
adsdada
Hosting
Offsite backups
SSL Certification
Dedicated server
Fully managed
...
Email
Fast
Secure
Encrypted
Mobile
Compatible with mail apps
Graphics
Logos
Banner Ads
Print media
Corporate Branding
....
Support
Data recovery
Backup and restore
Site updates
Site monitoring
Amendment program
---
---
---
---
---
Get in touch today to start your project and put your business on the map.